The Ultimate Marketing Playbook for Brands
The Best Time to Start Preparing for the Holidays is Yesterday.
Build Brand Awareness & Boost Sales This Holiday Season.
Consumers spent $211.7 billion online over the 2022 holiday season, an increase of 3.5% year over year.
Roughly 30% of shoppers gear up to kick off their holiday shopping as early as October or even before.
In 2022, retail sales during the holiday season grew by 4.8% YoY, following two years of surging retail and ecommerce growth. We expect a similar gain of 4.5% for the 2023 holiday season.
In 2022, consumers spent $211B online during the holiday season. Let's talk about how you can take a bite out of that pie.
Our team has developed a winter holiday marketing playbook to help your organization increase sales.
Make Your Giveaway Stand Out
Giveaways have a conversion rate of almost 34%, which is higher than other types of content. And with more leads, you have more opportunities to transform new audiences into potential customers. Give back this holiday season and increase your engagement, following, and sales.
Go Big & Go Custom: What Do Your Consumers Want?
Come up with a big (but affordable) idea that is NOT a gift card. Show that you know what your customers need and go big with the idea. Furthermore, consider having users create content to enter (rather than simply commenting). This will create more engagement and user-generated content for your brand to use in the future.
Here are a few tips and tricks to elevate your giveaway and increase engagement. As you are building out your social content calendar, strategize on creative ways you can integrate your giveaway into your feed and stories. By planning ahead, you have the opportunity to create dynamic graphics to emulate a calendar on your feed, or add animation such as opening the calendar door or adding countdown animations. Consistency and thoughtful design is key to allowing customers to feel connected to your brand.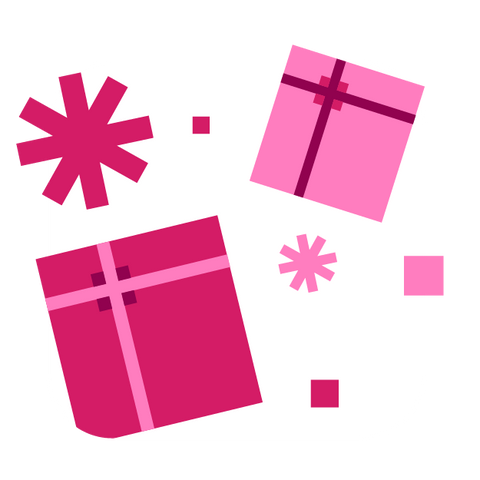 Leverage your holiday influencer partners and build momentum on your digital approach by sending your special holiday giveaway gifts to them. Influencers can create organic content and implement a call-to-action to enter the giveaway, driving awareness to the campaign and raising submissions and engagements.
Land Large Bookings
According to a study from 2022, 40% of consumers spent an average of $6,947 per event, and 45% of corporate event planners spent between $1,000 - $5,000 for their company holiday parties.
Targeted Advertising Campaigns
Discover intent-driven traffic by leveraging popular keywords, dynamic campaign types, and buy-back offers to book parties for today.
Impactful Email Newsletters
Break through the noise of a saturated market this holiday season with bold and impactful email newsletters. Make customers stop in their tracks as they scroll through their inbox with captivating text animations, GIFs, and illustrations. These are great tools to emphasize promo codes, highlight new products, and make your promotions stand out amongst your competitors.
Collaborate With Influencers
Collaborate with influencers and invite them to experience a customized holiday experience firsthand. Have them share their personalized event on social media with a call-to-action to encourage bookings, while simultaneously showcasing your great offering.
Create Digital Handshakes with Popular Brands
Tap into new audiences by partnering with brands online for limited time collaborative products. Consumers love products that are here today and gone tomorrow, and you can use META paid partnerships to tap into two audiences at once while creating more brand authority for your business.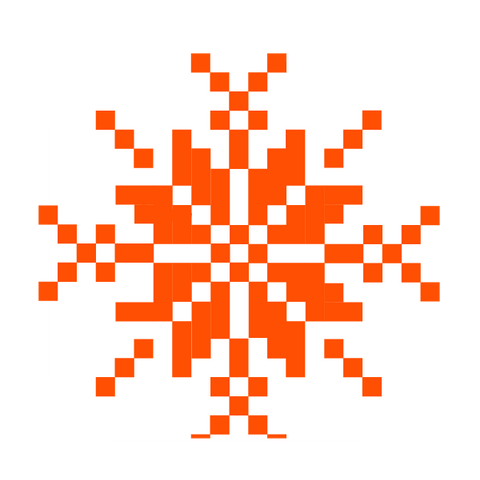 Authentic & Personal Touchpoints
Engaging with partners and influencers is a marketing essential these days. How can you elevate your partnership to feel authentic and personal? Consider integrating specially crafted cards tailored to each partner, using branded tissue paper and boxes, along with thoughtfully chosen items that align with their platform. These thoughtful choices will go a long way in building stronger connections.
Partner up with an affiliate brand to offer bundled holiday packages that provide exceptional value and experiences. Partnerships work to build brand credibility and relatability, while also reaching an entirely new audience.
You Won't Find Great Marketing Advice in Your Stocking.
Chat with our team today to deliver results for your brand.